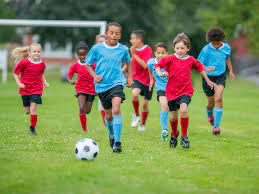 By Sukie Nau, DPT/Owner, NAU Physical Therapy & Wellness
A physical therapy screening is especially important if your kids participate in sports.
It's important your child gets screened to check the functional movement they'll need to do when participating in a particular activity, such as running, football, basketball, etc.
At NAU Physical Therapy & Wellness, we look for the weak link in the kinetic chain that would affect the following, so that performing a sport doesn't set your child up for injury:
1. Range of motion
2. Muscle strength
3. Function
The screenings are like a traditional physical exam, except more dynamic. There's movement testing.
If your child has a previous injury, it's good to get it checked out, so that it doesn't worsen over time.
A lot of kids need a little tweaking. And since kids heal quicker than adults, a little tweak in the right direction can help them enjoy their favorite sport pain-free.
Laying the groundwork to do things right before an injury can happen is easier and quicker than you think. Teaching them ways to move their body more efficiently provides them a stronger foundation for the future.
We'll make sure your child avoids potential injuries through practical methods and cross training, conditioning them to exercise properly to become stronger and more flexible.
The goal is to get everyone to do what they want to do in an intelligent way.
For more information, or to schedule a free consultation, call our office today.