NAU PT&Wellness offers a variety of services focusing on lower back, neck and shoulder pain and we are well-renowned for our quality maternity services for both normal & complicated pregnancies. Our patients receive personalized treatment best suited for their needs because every story is different, every treatment is different. Check out our list of services below and call or request an appointment online today!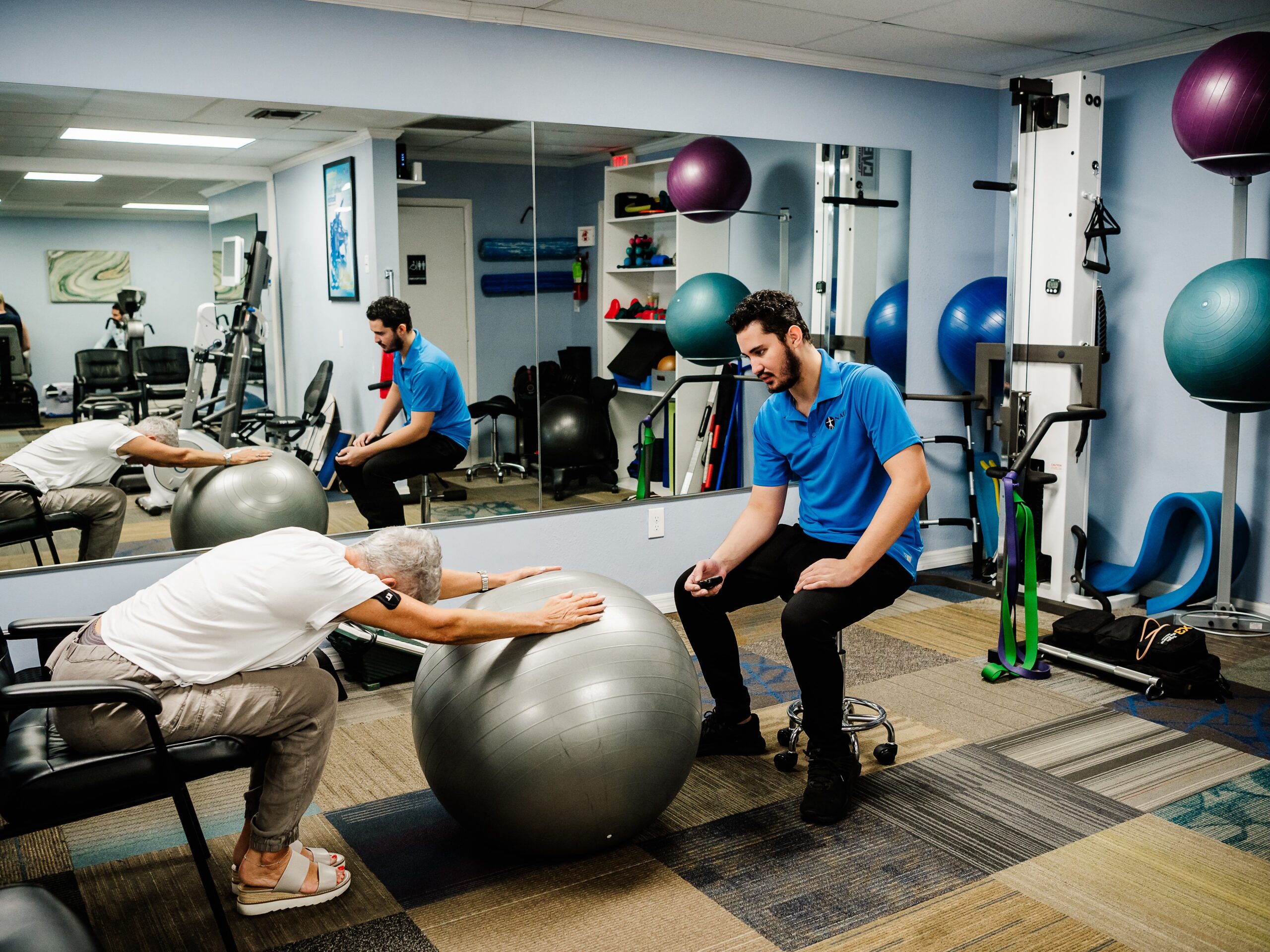 Micropoint Stimulation
Micropoint Stimulation is used to reduce nervous system stress to relax muscles and relieve pain. Compared to TENS, massage therapy and acupuncture alone, MPS is clinically proven to provide better pain relief outcomes.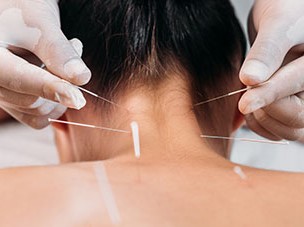 Dry Needling
Dry needling is a treatment performed by skilled, trained physical therapists, certified in the procedure. A thin monofilament needle penetrates the skin and treats underlying muscular trigger points for the management of neuromusculoskeletal pain and movement impairments.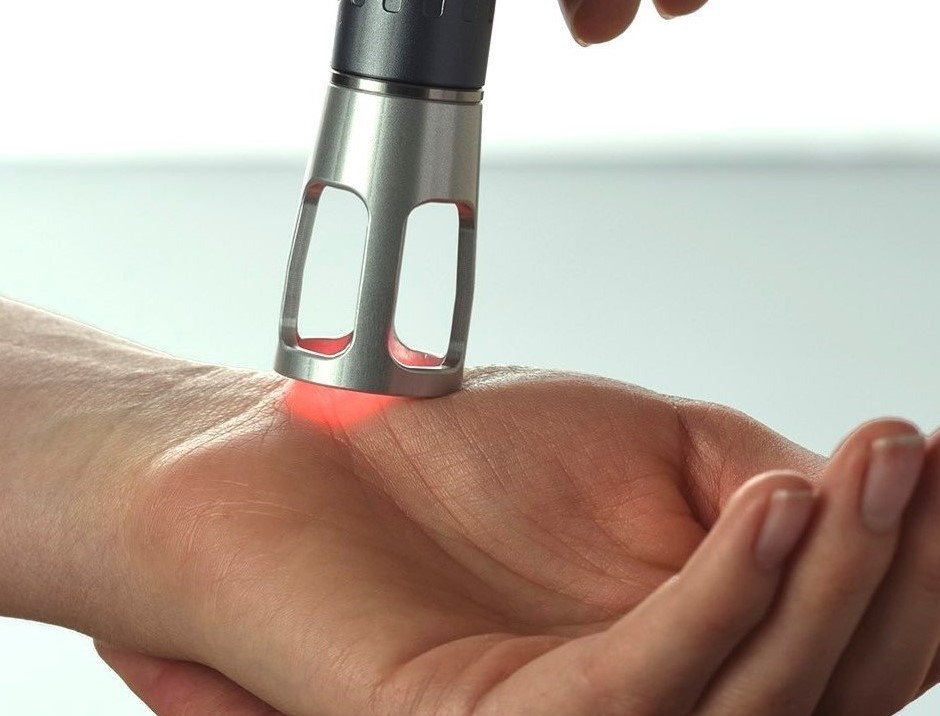 Class 4 Laser
Class 4 laser therapy may sound futuristic, but it has become a standard of care for many musculoskeletal injuries. Laser therapy uses specific wavelengths of light (red and near-infrared) to create therapeutic effects. The light that is transmitted via the laser helps stimulate certain processes within the body that help provide relief to symptoms including pain, swelling, and limited range of motion.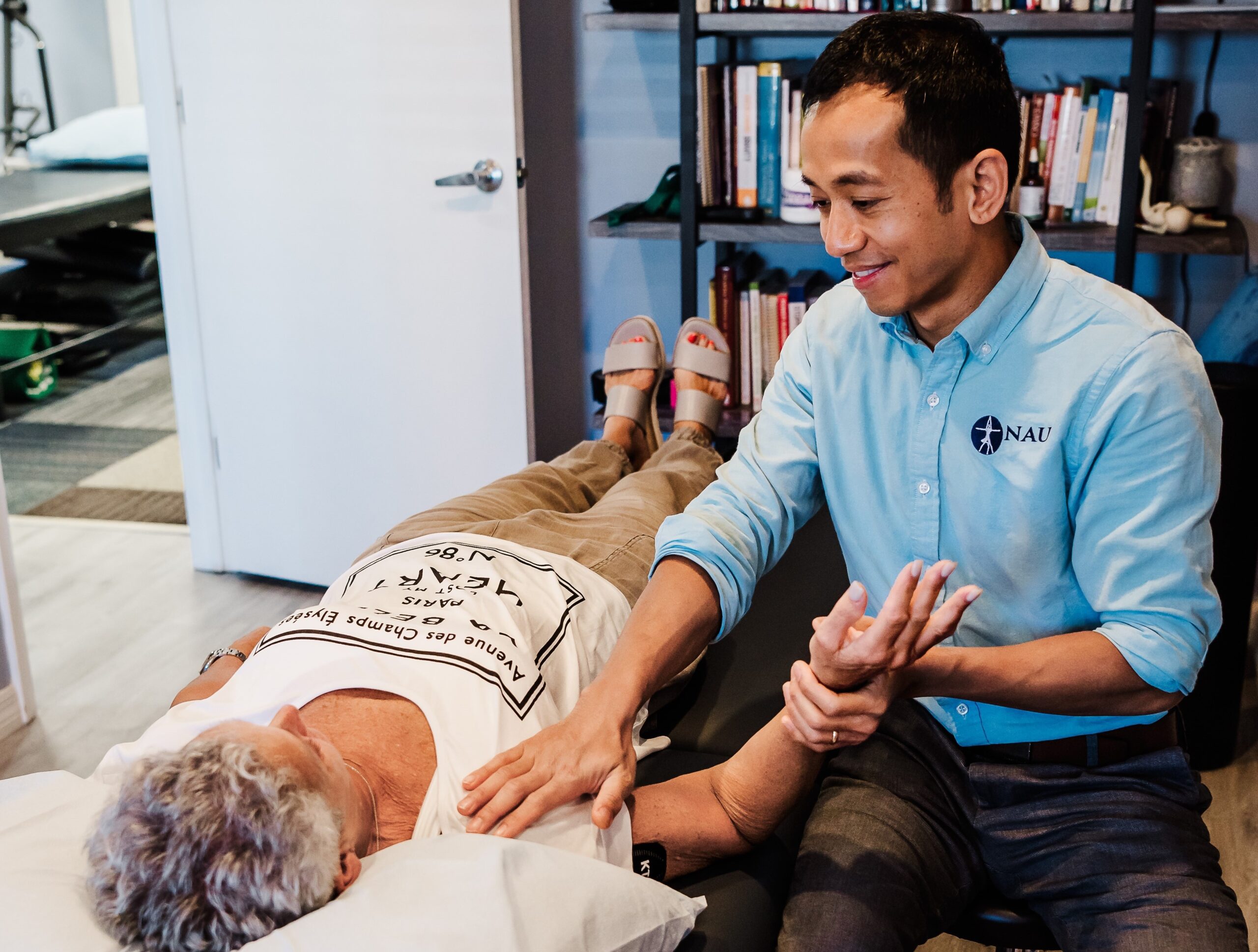 Manual Therapy
Manual therapy, or manipulative therapy, is a physical treatment primarily used by physical therapists, physiotherapists, occupational therapists to treat musculoskeletal pain and disability; it mostly includes kneading and manipulation of muscles, joint mobilization, and joint manipulation. NAU's manual therapy is a gentle blend of trigger point therapy, joint and soft tissue mobilization, massage therapy, traction, acupressure, muscle energy technique and manual lymphatic drainage.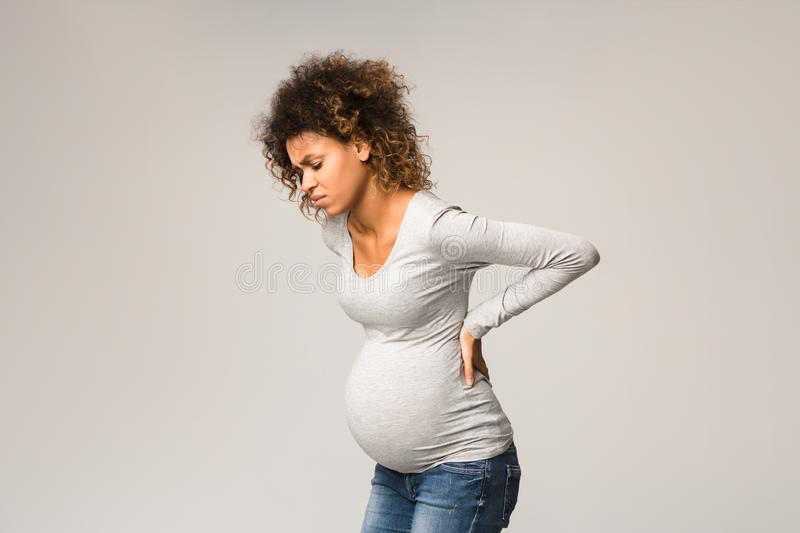 Our Maternity Services
NAU Physical Therapy and Wellness also specializes in a wide variety of maternity services for both normal and complicated pregnancies. Physical therapy for pregnant women might include working to realign the pelvis, relieving the knots in tight muscles, preventing prolapse of the bladder and even correcting diastasis recti. We also teach our mothers exercises to keep their pelvic floor strong.
After our patients give birth to their new bundle of joy, we continue to see our patients based upon their and their baby's needs. Every stage of pregnancy and afterbirth requires different needs and specialties. Physical therapy is a preventative action to ensure our mothers a happy, healthy and pain-free pregnancy.