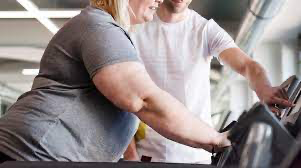 By Sukie Nau, DPT/Owner, NAU Physical Therapy & Wellness
Have you successfully tried physical therapy after a car accident, sports injury, or even an old injury that nagged you for years?
Physical therapy can achieve that and more. It can also help you lose weight!
When a person is hurt and stops exercising but still eats the same, they will gain weight. Each pound gained puts four more pounds of force on each knee, which causes knee pain.
In that situation, we treat the knee and the patient with hands-on modalities to allow them to feel better and exercise more. As a result, the patient comes out of a negative mindset and becomes more motivated to take care of themselves.
Sometimes, we need a little push or encouragement to start something new. Once you start and the more you do it, the easier it will get and the better you'll feel doing it, so you'll feel encouraged to want to do it on your own.
Your endorphins kick in and help make you feel even better.
At NAU Physical Therapy & Wellness, we've helped patients lose weight, gain endurance, and decrease pain through physical therapy treatment.
Our experienced practice teaches patients how to exercise correctly, which gives them more confidence to take control. We can also help them modify their diet and detoxify their system to lose weight.
Eating better can help reduce inflammation, which can be triggered by eating the wrong kinds of foods and can result in pain. Avoiding foods with artificial ingredients and additives and decreasing your intake of sweets can help decrease inflammation as well as lose weight.
Combining physical therapy and diet modification is a simple and effective way to lose weight with long and lasting results.
For more information, or to schedule a free consultation, call our office today.