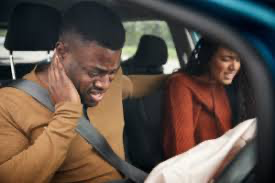 By Sukie Nau, DPT/Owner, NAU Physical Therapy & Wellness
We've all been through it. The bang, clang, and crash of an auto accident. We feel fine at first, but the next day, the pain sets in.
You don't feel it right away because your endorphins kick in as part of your body's fight-or-flight response.
But later, you feel tightness as well as painful and restricted movement. Muscle tightening and inflammation are symptoms that your nervous system is in high alert – it's your body's way of telling you that it's inflamed.
At NAU Physical Therapy & Wellness, we can help you relieve the pain by initially adjusting your sympathetic nervous system with electric acupuncture. Then, we'll treat your autonomic and parasympathetic nervous systems.
This process calms the nervous system down from the fight-or-flight response, making it easier for you to heal.
When your muscles release the good endorphins, you'll gradually feel better. Then, we'll use hands-on soothing manipulation to loosen the joints with very light corrective strategies, such as stretching, so that the muscles re-learn how to use the body without compensating.
We also have other modalities available, such as cold laser, to help loosen tight muscles and decrease inflammation.
This type of treatment usually takes 30-45 days. During this time, physical therapy allows the body to release its emotional blockage and heal.
We empower our patients to become more autonomous with their minds and bodies, so they can take control of their own healing.
For more information, or to schedule a free consultation, call our office today.