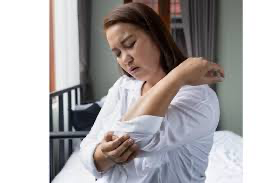 By Sukie Nau, DPT/Owner, Nau Physical Therapy & Wellness
You don't have to be Venus or Serena Williams to get tennis elbow. You can be a painter, a chef or even a construction worker.
The term "tennis elbow" is commonly used for the pain that happens when the tendons on the outer side of your elbow are overworked after repeated use. It's also commonly known as "lateral epicondylitis."
Inflammation of the forearm muscle that is attached to the elbow typically causes tennis elbow. Generally, it's the result of repetitive movements such as in tennis, racquetball, and jobs like painting and construction.
Anyone involved in any activity that involves repeatedly moving your wrist and arm, and using their joints and muscles ineffectively, could be affected by this condition.
Common symptoms can include pain and weakness on the outside of your elbow, which radiates to the wrist and forearm.
At NAU Physical Therapy & Wellness, we work with you to identify why your injury might have happened, develop some exercises that can help you use your joints more effectively, and take the strain off them.
We work with our patients, not only to improve the motion of the joint, but also, in time, to reduce and eventually eliminate the pain of the injury. We might suggest exercises aimed at improving blood flow to the tendons, which typically receive much less oxygen than muscles around them.
Here are some examples:
· Exercises that involve stretching and strengthening the muscles
· Massage, using essential oils or ice to reduce inflammation
· Stimulating the muscles to improve blood flow
· Using straps or braces to provide additional support until your elbow has healed sufficiently.
With physical therapy, you can improve the strength and flexibility of the muscles in your forearm. This means that the likelihood of being bothered by tennis elbow again are slim.
Similarly, physical therapy for tennis elbow can help improve the blood flow to the muscles in your forearm, which will help supply essential blood and oxygen to the muscles as fast as possible.
We'll work with you to design a personalized treatment plan tailored for your injury.
For more information, or to schedule a free consultation, call our office today.